Thursday, November 30, 2006
Hello, Howdy, Hola!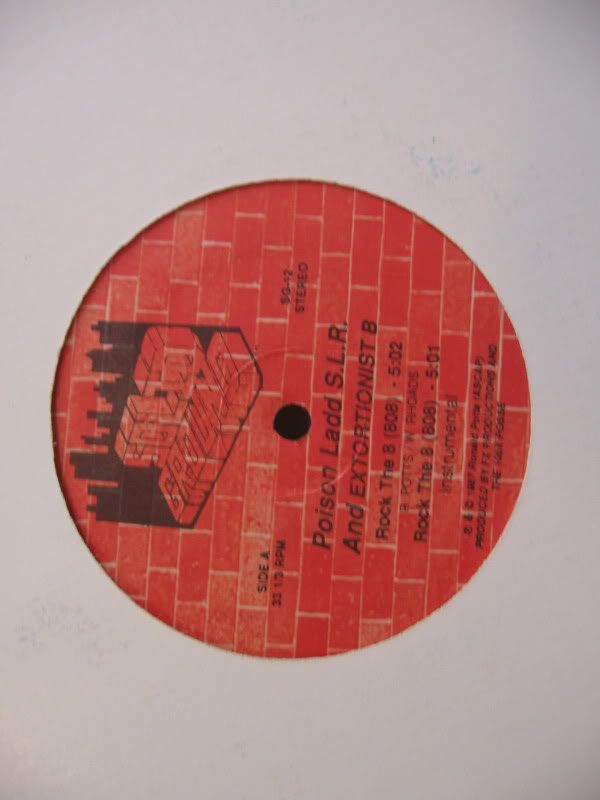 This is Zeke writing to give an update.
In a month or so, I will be ending my year term at the non-profit I have been working at in a neighborhood in upper north philadelphia (the 19140 zip!)
there has been some highs, some lows, and just a whole lot of living life!
at any rate, Zach and I had done a radio program over the past Thanksgiving weekend at WMUH in Allentown. I absolutely felt comfortable being on the mic, I felt the program was one of my favorites to do ever. It just felt right and things fell in place with a great flow. I truly miss doing radio. We hope to do a couple this upcoming winter break, but who knows? We will keep you informed.
Zach has moved down here for the time being as well. he has been subbing at some suburban philly high schools. he seems to be enjoying it, but hopes to get a class of his own soon, as he is certified.
Oh yeah, that 12" pic above is of Poison Ladd & Extortionist- a scarce and truly awesome slice of OS Philly hip-hop. We found it digging at a overlooked flea market here a few weeks ago.
Later,
-Z